The 22nd annual Marin Valentine's Ball is an elegant and romantic evening celebrating our community and commitment to our safety net of services for the vulnerable among us.
JOIN US ON FEBRUARY 10th, 2018
Marin Civic Center Hall
10 Avenue of the Flags
San Rafael
~ Black Tie Optional and Complimentary Valet ~
5:30 p.m.
Cocktails - Complimentary Bar
Silent Auction
7:30 p.m.
Live auction
Dancing to the music of Wonderbread 5
All proceeds benefit:
North Bay Children's Center
Sunny Hills Services
The Godmothers of Timothy Murphy School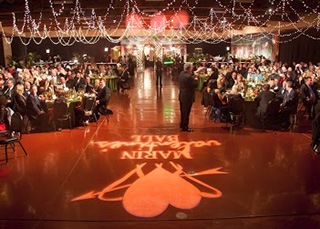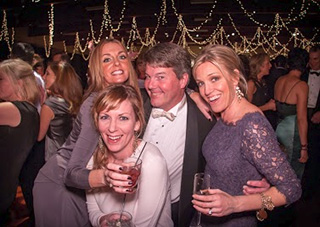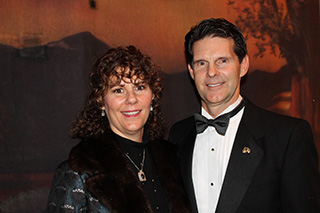 Marin Valentine's Ball Foundation Directors
Darin Bosch
Andrew Boughton
Chris Brown
Michael Brown
Cynthia Connolly
Patty Garbarino
Jeffrey Neal
Tim Pearce
Katie Rice
Chris Roeder
Jason Tuttle
Russell Woods
Sean Ziegler
Planning Committee
Noreen Burrows
Mary Denton
Diane Freeman
Susan Gilmore
Sara Henry
Marcia Lloyd
Noelle Moss
Carol Roeder
Founded in 1996 by the late Honorable Harold Brown, Jr., the Marin Valentine's Ball has raised awareness and support for charitable organizations that benefit children, families and older adults in need throughout the North Bay.
2018 Hal Brown Memorial Philanthropy Award Recipient
Mary Jane Burke
Marin County Superintendent of Schools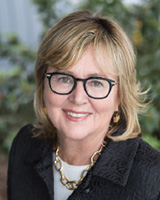 Mary Jane Burke has held multiple roles that have touched Marin's young people including an Instructional Assistant in Special Education, Teacher, Principal, Special Education Director, Assistant Superintendent and Deputy Superintendent and in 1994 was elected as the Marin County Superintendent of Schools. Mary Jane believes in the importance of providing equitable educational opportunities for ALL students. She is the past President of the California County Superintendents Educational Services Association and is a member of the Board of Trustees of Dominican University of California – the University from which she received both her Bachelor and Masters Degrees.
Mary Jane is being honored as the recipient of the 2018 Hal Brown Memorial Philanthropy Award due to her extraordinary philanthropic efforts in leading the establishment of SchoolsRule-Marin in 2010. SchoolsRule-Marin is a private funding initiative that helps close the education gap in Marin and ensures that all students receive the best possible educational opportunities and has distributed nearly $3M in funds to date.